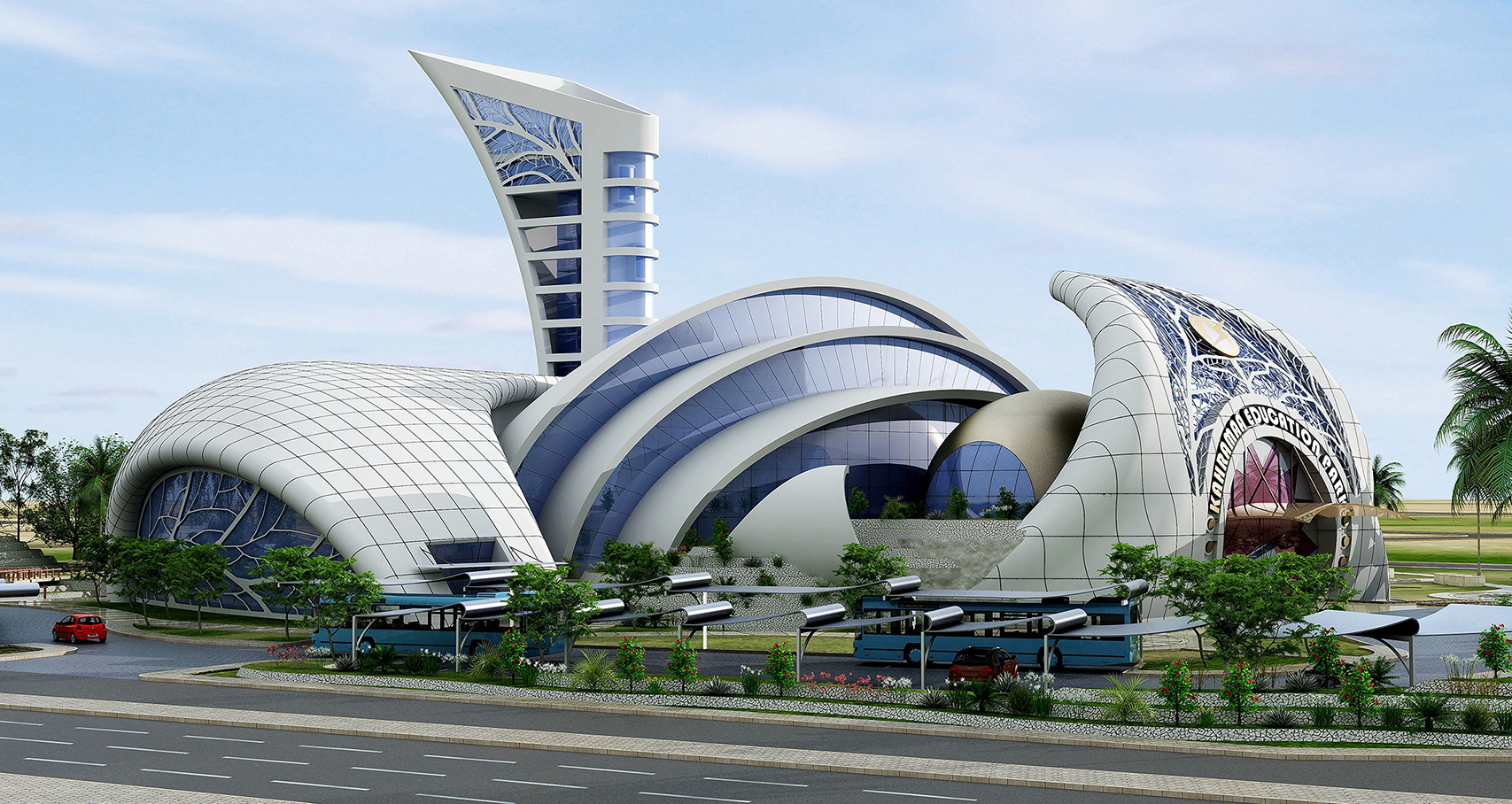 I was awarded the contract to provide all the animation scene environments for the "Dark Ride" inside the Kahramma Awareness Park, an educational and amusement park in the Arab country of Qatar. A Dark Ride is like a ride at Disneyland where you're carried in a vehicle on a track that takes you into a long cavernous tunnel of dioramas filled with music, sound effects, art and animation. This specific ride was intended to educate both children and adults regarding water and energy conservation in the country of Qatar. The two main animated characters were a water droplet and a light bulb. The ride was approximately 7 to 8 minutes in length.
Working with my Art and Creative Director Michael McHugh via the internet and phone, I developed a working storyboard from a established script ( that went through several edits ), designed and produced all the animation environments, and directed the design and animation of the two main CG characters.
There were 7 rooms that you passed through and each room had embedded portal screens in the dioramas where you viewed the animated story as you passed by. There were 16 different animation screens throughout the seven rooms. The shapes of the projections varied from room to room, as you will notice in the movie below. The surrounding black areas would not get projected since they obviously were black and don't project light. Technically, it was one of the most challenging animation projects I have worked on. All the animation and the "sweet spots" in each animation scene had to be precisely timed with the ride car that ran at various speeds, slowing and speeding up,  but never stopped during the course of the ride. 
I spent a little over one year working on this project. My job as animator came with having to wear additional production hats, which was, 1) coordination and direction of the recording for the narration and overall timing of the voice tracks for the animation; there were two languages for the ride: Arabic and English, 2) design of all the background environments in the animation, 3) all the animation production, 4) sound effects tracks, and 5) providing all the final renders to the programmers for the ride. I used Photoshop, Illustrator, Audition, Premiere Pro, After Effects and Maya ( CG ) for the animated characters. The backgrounds are Photoshop layers with embedded art, video source material, and/or animated effects using After Effects. All the characters were modeled and animated using Maya, except for one character who was traditionally hand-animated in 2D.